Acura ARX-05 Prototype
August 13 2019, Markham Acura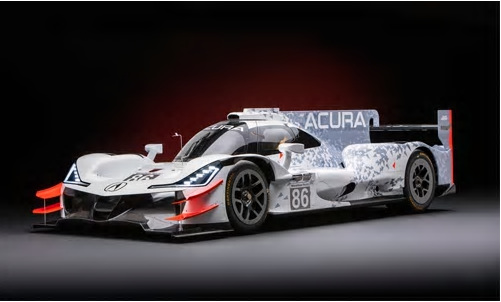 Acura ARX-05 Prototype Revealed at Monterey
Acura unveiled the new Acura ARX-05 prototype race car at The Quail. Acura Motorsports and Team Penske organization will be joining hands to field a pair of the new Daytona Prototype Internation (DPi) entries in the 2018 IMSA WeatherTech SportsCar Championship.
Based on ORECA 07 chassis, the ARX-05 prototype features Acura's stunning bodywork and design including the signature Jewel Eye headlights.
The prototype also utilizes the AR35TT twin-turbocharged engine and is based on the same 3.5 liter V-6 that also powers the MDX, RDX, TLX and RLX models.
"At Acura, Precision Crafted Performance is at the heart of everything we do." said Jon Ikeda, Acura vice-president and general manager. "Whether it is our production cars or a prototype race car, if you want to be a performance brand you need to perform."
The DPi program will be administered by Honda Performance Development (HPD). The debut of Team Penske Acura prototypes will be taking place at Rolex 24 in Jan, 2018.
Acura motorsports have won many racing titles with models such as Acura Integra Type R, RSX, first generation NSX and Le Mans prototype. Their most recent accomplishment include winning with the new Acura NSX GT3.
After today's unveiling, the Acura ARX-05 will also be on display at the Rolex Monterey Motorsports Reunion and on Concept Lawn at Pebble beach Concours d'Elegance.