ARX-05 Successful Test
August 13 2019, Markham Acura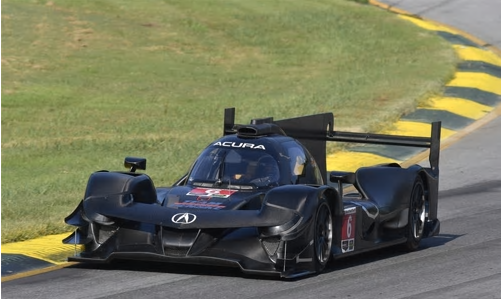 ARX-05 prototype completes first successful test
Acura Motorsports & Team Penske begin intensive development program ahead of the 2018 IMSA WeatherTech SportsCar Championship, for the Acura ARX-05. The prototype was able to complete two successful tests at Raod Atlanta.
Juan Pable Montoya, one of the two announced drivers for the championship was at the wheel for the tests. This was the first outing for ARX-05 since the run last month at Paul Ricard circuit in France. This test also comes after the prototypes official unveiling at the Monterery Week.
"Overall, it was a good test," said Matthew Niles, senior engineer and project leader for Honda Performance Development. "We were close to the area of total solar eclipse [on Monday], so we had to stop running for a bit as the sun was dimmed. We went on to complete all of our run plan, and feel we have a good base to build on going forward."
This test is the first of many to be conducted at a variety of circuits.
Team Penske and Honda Performance Development will make their debut at the season-opening Rolex 24 in January 2018.