Pikes Peak Hill Climb
August 13 2019, Markham Acura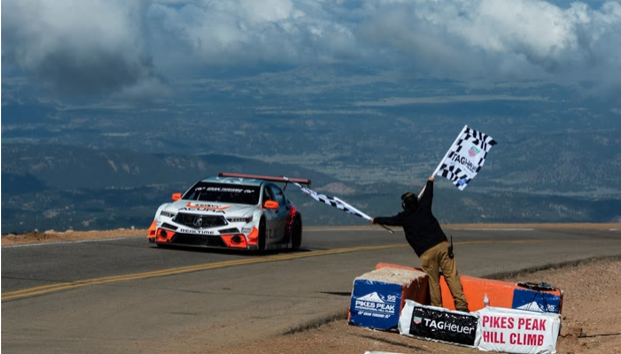 Acura Secures Two Class Victories And A Record At 2017 Pikes Peak Hill Climb
With the conclusion of the 95th running of the Pikes Peak International Hill Climb, it is no surprise that Acura has emerged as the clear winner.

Acura TLX GT race car secured first place in both Open Class and Exibition Class at the demanding Broadmoor Pikes Peak International Hill Climb. Driven by long time Acura driver, Peter Cunningham, the Acura TLX GT set a new Open Class record with a time of 9:33.797. Peter was also crowned the "Rookie of the Year" award for his accomplishment.

The record setting car brought by Acura was a 500 horsepower version of its TLX A-Spec. The TLX was able to capture Exhibition Class win with a time of 11:03.655.

Acura also brought forward its production-based NSX with GT3-inspired modifications for the annual time trial race in which the supercar finished third after turning in a time of 10:03.433.

"Just an incredible month of June was had by RealTime Racing in Colorado," Cunningham said after the win. "Today's result on the hill is the culmination of a ton of hard work by my team and the Honda Performance Development group. The No. 42 Acura TLX GT achieved 100 percent reliability and great speed, including the time that mattered today on our one 12.42-mile run from the 9,390-foot start line to the 14,115-foot summit."

2017 marks the sixth consecutive year Acura has participated in the annual Pikes Peak International Hill Climb and here's to many more successful runs in the future!